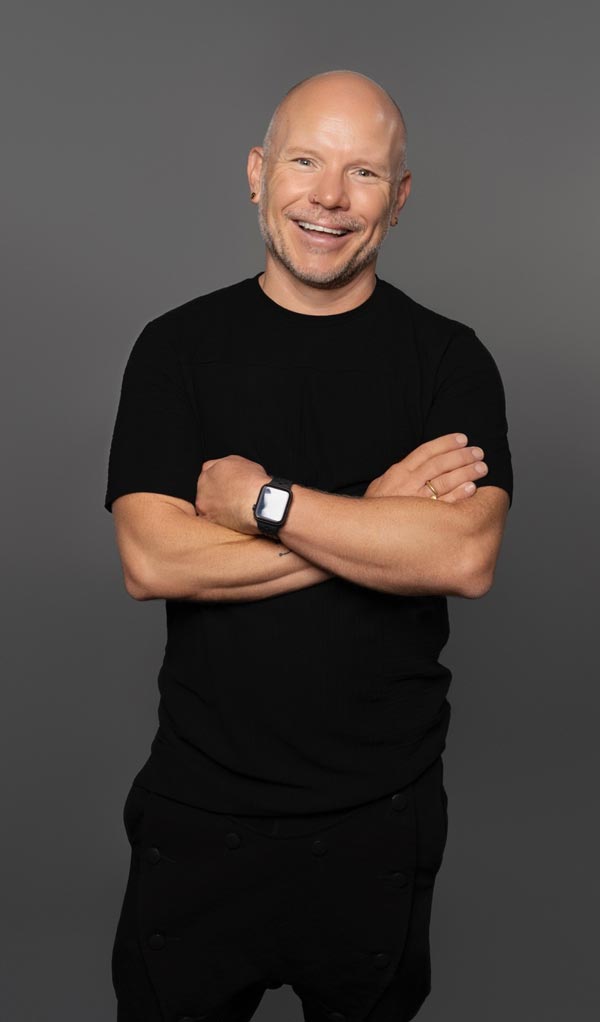 Hairstylist/Educator
Born and raised in South Africa, Wella Professionals Global Top Artist and GHD North America Top Artist, Aubrey Loots has been calling Los Angeles his home for the past 29 years. During this time, he's built a very loyal clientele and works and teaches around the world, in North America, Canada, UK, Europe, Morocco, South Africa, Japan, Korea, and Malaysia. Aubrey also Leads Fashion Week Shows in LA, New York, Paris, London and South Africa.
Aubrey has also been the Guest Artist for Wella Professionals @ "Wella Trend Vision Awards" In Malaysia, Korea, South Africa, Japan, Holland and Belgium
Aubrey Loves the world of Fashion. Whether it is a Photo shoot, Runway show, Makeover show, or a Red Carpet Celebrity event, nothing beats the adrenalin rush he gets from working in this capacity. He has also led over 200 Runway shows and Installations over the last 12 years and says that as challenging as it can be, it's the place where he learns and teaches the most.
Aubrey has also worked on several makeover shows for OWN, Lifetime and ABC Television and was the Lead Stylist for all 3 seasons of "The Taste" on ABC Television with Nigella Lawson and Anthony Bourdain and was lead stylist for the entire 2014 Old Spice Campaign in North America.
Aubrey is very passionate about Educating and Inspiring Hairstylists around the world.
In his latest Venture, Aubrey has created a unique opportunity for hairstylists from around the world to join him on a 7 – 10 day all-inclusive creative and cultural retreat to some of his favorite and most Inspiring cities around the world called, "Aubrey's Hair Adventures"
All the while traveling around the globe, teaching classes and workshops, hosting seminars, doing hair shows, and representing Wella on main stages at Behind the chair.com and ABS Chicago.
"Nothing makes me Happier than sharing my knowledge with others."
For more details and to see more of Aubrey's work please check out the following:
Instagram: lootypics